favor de la boda velas vela tealight al por mayor
El OEM también está disponible.Utilice para cumpleaños , iglesia, restaurante , bar, fiesta, boda, decoración del hogar y así sucesivamente.nuestra vela tealight es de alta calidad y precio competitivo.Por favor, compruebe el siguiente contenido:
Vela blanca, vela del palillo, vela del candelita, vela estriada, etc.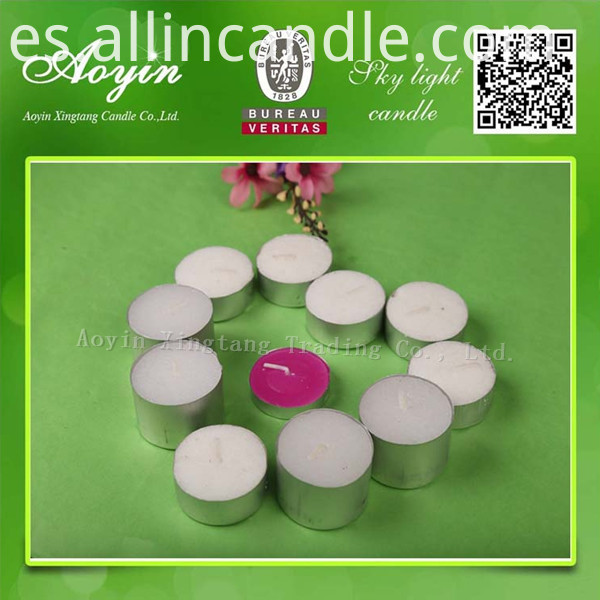 Especificaciones normales:
| | |
| --- | --- |
| | Burning long time high quality cheap price |
| | 8g,10g,12g,14g,16g,20g,23g,45g,50g,etc. |
| | Different size according to customers' require |
| | 9pc/pvc,10pc/bag or box,25pc/bag or box,36pc/box,50pc/bag or box,100pc/bag or box |
| | 3hours;3.5hours;4hours;4.5hours;5hours;6.5hours;8.5hours,9hour |
| | Long storage,fast delivery , no smoke |
| | |
| | All kinds of color such as white, yellow, red, black, blue and so on |
| | Vanilla,lavender,Jasmine,rose etc. |
| | According to customer' require, also can use our brand"AOYIN" |
Producción de velas: Aoyin controlará la calidad durante la producción, asegurará que los productos satisfagan la demanda del cliente.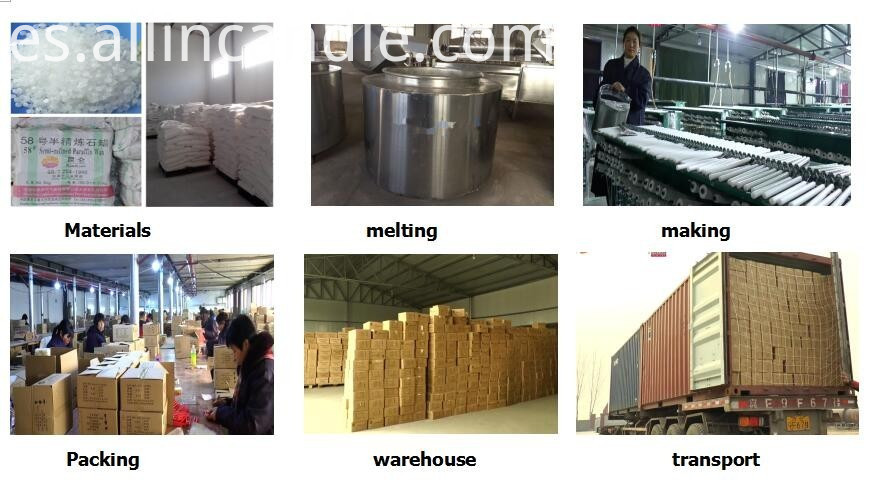 Nuestra compañía: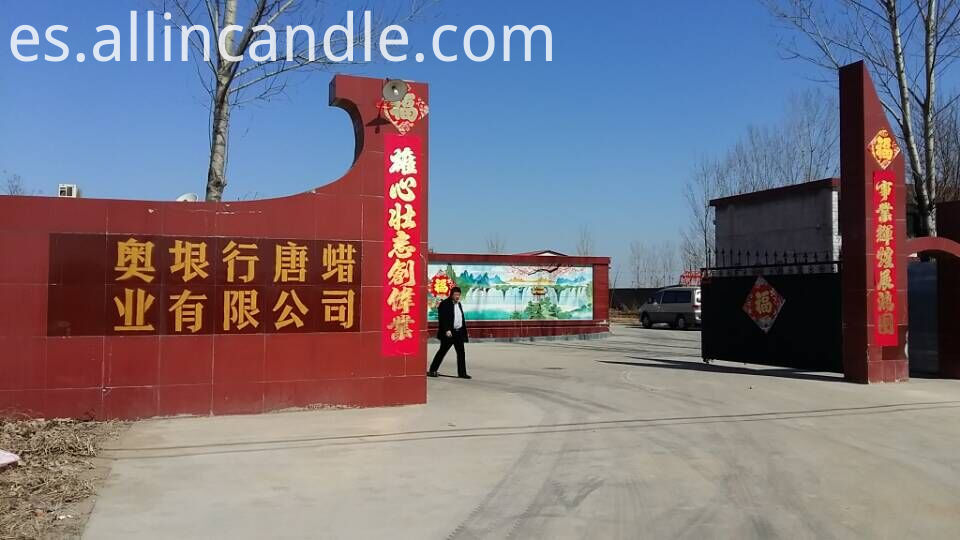 PREGUNTAS MÁS FRECUENTES:
1) ¿Cómo puedo hacer un pedido?
R: Puede contactarnos por correo electrónico sobre los detalles de su pedido o hablar conmigo en línea.

2) ¿Cómo puedo pagarte?
R: Después de confirmar nuestro PI, le solicitaremos que pague. T / T y Moneygram, Western Union son las formas más comunes que estamos usando.

3) ¿Cuál es el procedimiento de pedido?
A: Primero discutimos los detalles del pedido, los detalles de producción por correo electrónico o TM. Luego emitimos un PI para su confirmación. Se le solicitará que realice el pago completo o depósito por adelantado antes de que entremos en producción. Después de obtener el depósito, comenzamos a procesar el pedido. Por lo general, necesitamos 15-25 días para finalizar la producción y el paquete. Antes de que finalice la producción, nos pondremos en contacto con usted para obtener los detalles del envío y el pago del saldo. Una vez liquidado el pago, comenzamos a enviarle documentos por usted.

4) ¿Cómo se cuida cuando sus clientes recibieron productos defectuosos?
Un reemplazo. Si hay algunos artículos defectuosos, generalmente acreditamos a nuestro cliente o los reemplazamos en el próximo envío.

5) ¿Cómo se verifican todos los productos en la línea de producción?
A: tenemos inspección de punto e inspección de producto terminado. Verificamos los bienes cuando entran en el siguiente procedimiento de producción.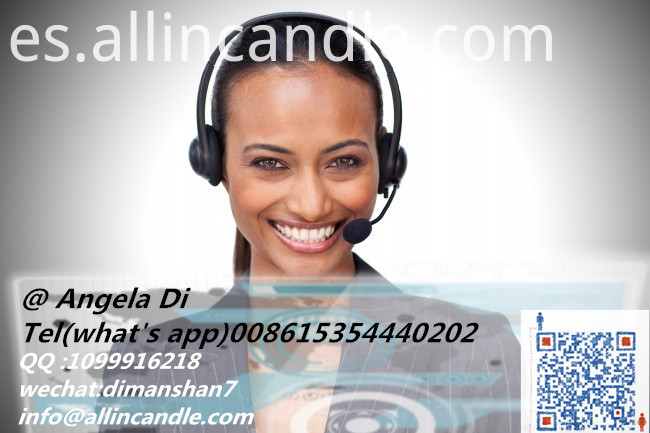 Grupos de Producto : Vela Tealight