Ción del producto Prese
contacto: Jenny 8615630150917
Con Al shell, la cera de parafina o la cera de soja siempre está dentro, por lo que las Velas Tealight ahorran el material y tienen un largo tiempo de combustión. Vela Tealight se puede agregar a cualquier tipo de color. Multi-uso es la ventaja de ello, el tiempo de grabación a largo plazo lo hace popular entre las personas que tienden a encontrar productos de precio competitivo, multicolor hace que disfrute de una popularidad entre amigos adolescentes para crear un ambiente romántico. Además, si te gusta la fragancia, también estará perfumada.
Vela blanca, vela del palillo, vela del candelita, vela estriada, etc.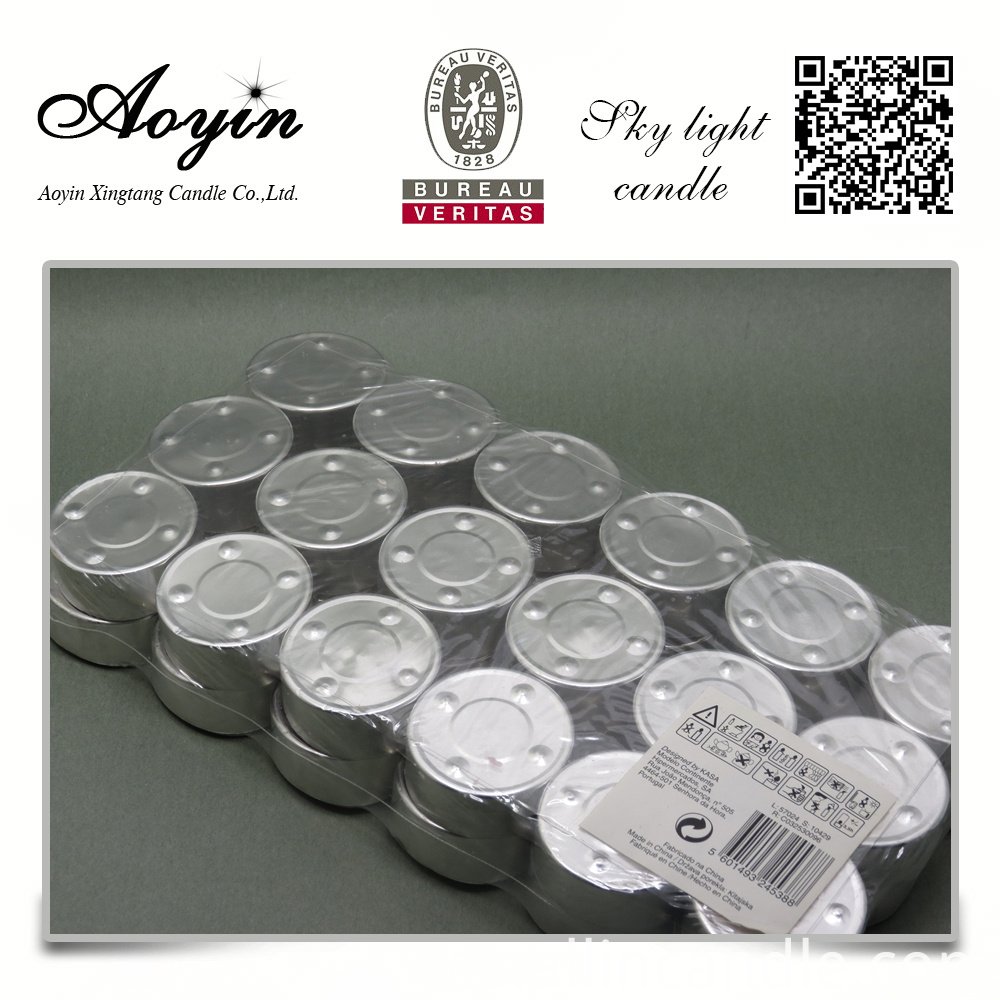 Metal shaping 100%paraffin wax tealight candle

8g,10g,12g,14g,16g,20g,23g,45g,50g,etc.

Different size according to customers' require

9pc/pvc,10pc/bag or box,25pc/bag or box,36pc/box,50pc/bag or box,100p

c/bag or box

3hours;3.5hours;4hours;4.5hours;5hours;6.5hours;8.5hours,9hour

Long storage,fast delivery , no smoke

All kinds of color such as white, yellow, r

ed, black, blue and so on

Vanilla,lavender,Jasmine,rose etc.

According to customer' require, also can use our brand

"

AOYIN"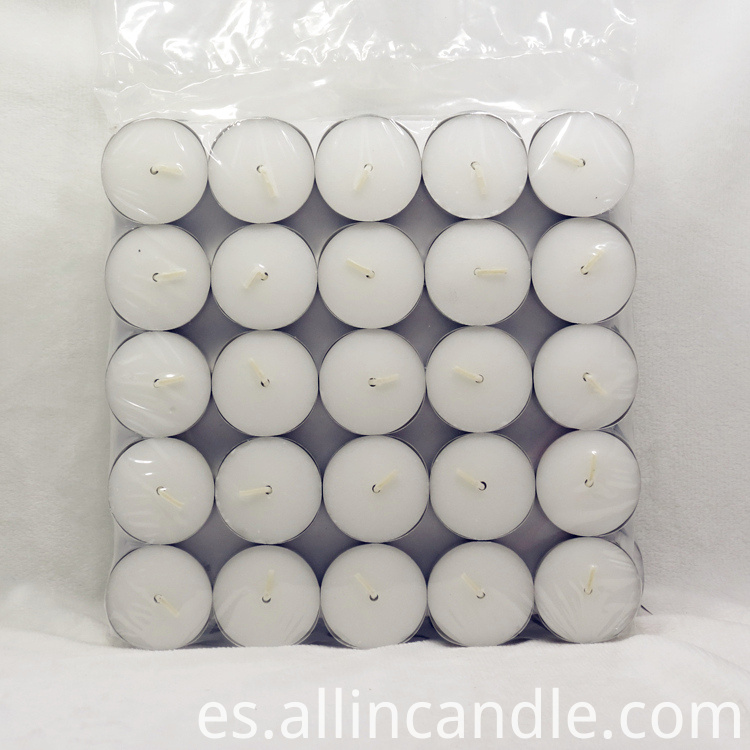 Empresa en formación:
Como profesión de fabricación de velas, producimos principalmente velas domésticas, velas de pilar, acanaladas
velas, candelabros, candlea en espiral, velas de vidrio, etc.
Desde que la fábrica fue bulit, la empresa de velas Aoyin se desarrolló rápidamente, ahora hay dos edificios de fábrica, cientos de máquinas. La capacidad de producción es de 30 pies y 20 pies por mes.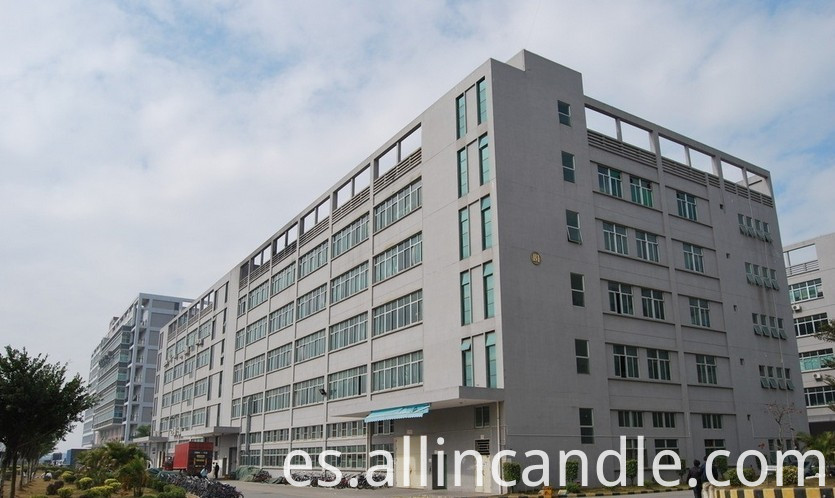 Para los clientes el mejor precio y plazo de expedición rápido y el mejor servicio son nuestras ventajas. Siempre lo haremos
mantener la filosofía empresarial de "El cliente es Dios"
Bienvenido a visitar nuestra fábrica .

Área total: 10,000 metros cuadrados

Empleados totales: 300

Capacidad de producción: contenedor de 100 * 200 pies.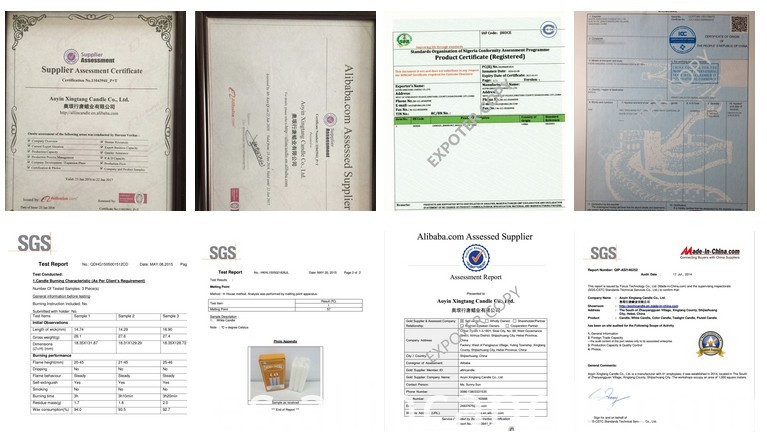 Información del contacto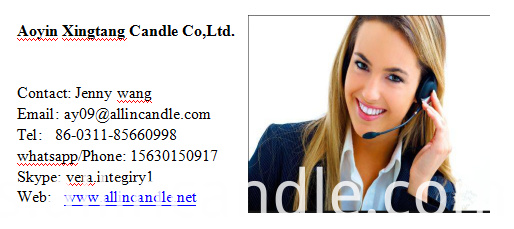 Grupos de Producto : Vela Tealight